A type of conveying system for moving materials with limited product displacement.
Ideal for human food, wood chip, cereal grain, animal feed.
Manufactured in mild steel, 304 stainless steel or 316 stainless steel
Various finishes available including painted, powder coated galvanised or bead blasted.
• Conveyor sizes up to 1200mm wide
• Multi inlets and outlets
• Single chain and twin  chain versions available
• Self-cleaning and contamination free flow and return
• Various flight bar designs from steel to UHMW or rubber
• Minimum product degradation
• Horizontal or inclined  0-30 degrees
• Bespoke conveyors designed to suit your requirements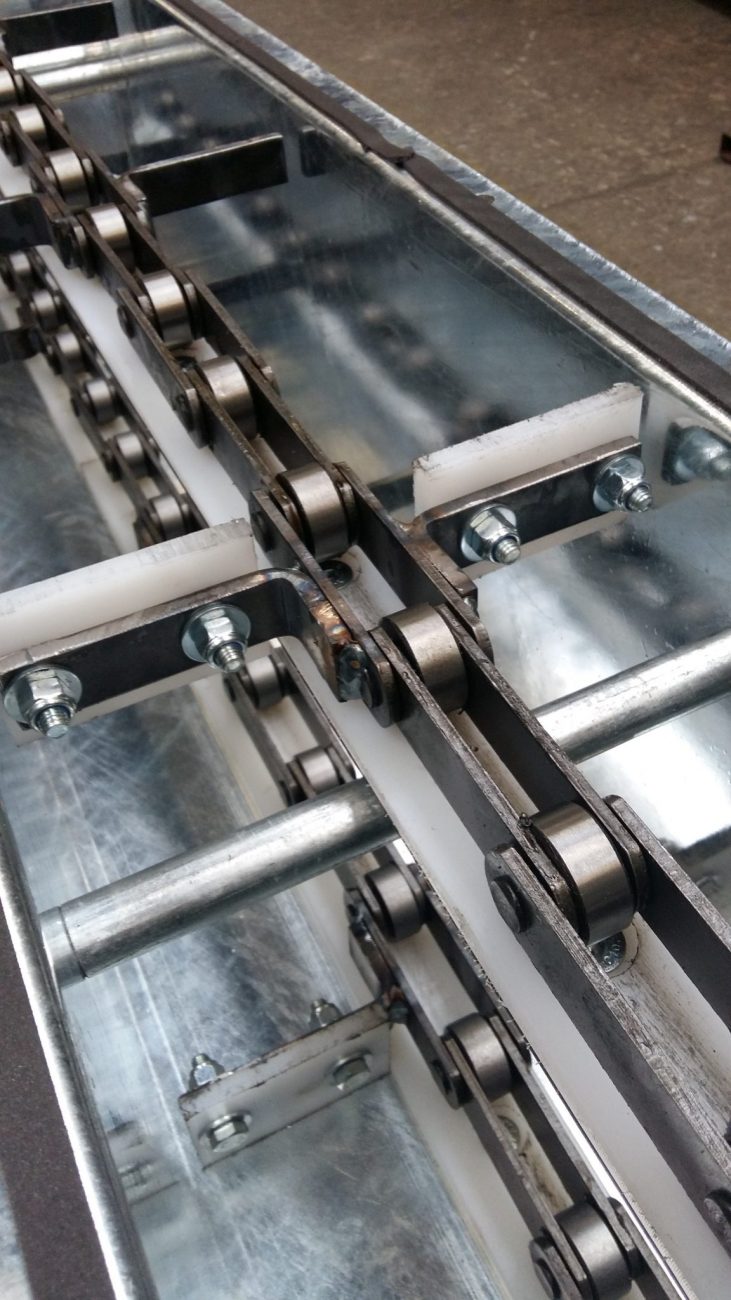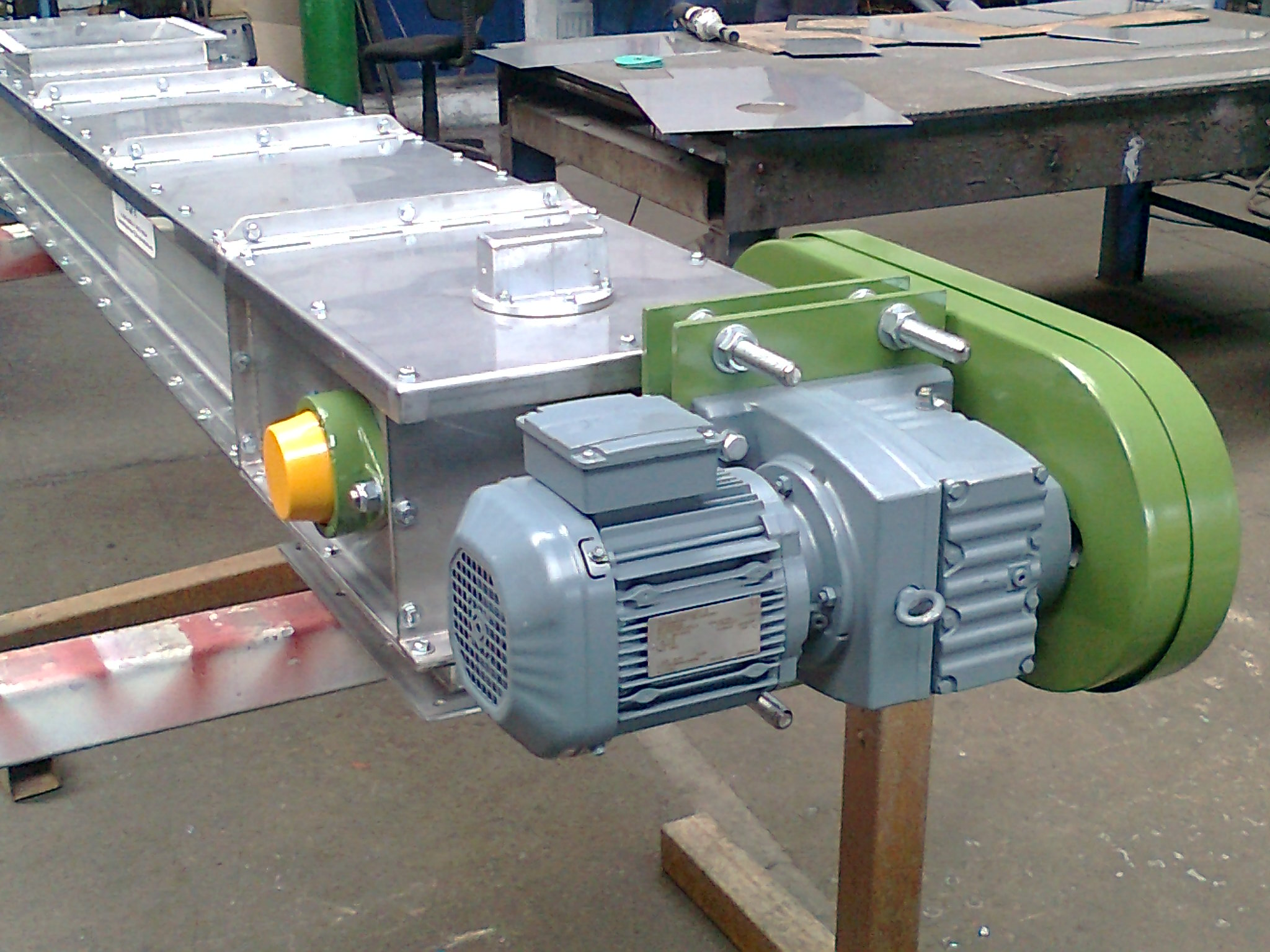 Call 01904 430005 or use our online form for any enquiries.