Standard & Bespoke Process Equipment

ISF's design team can work with you to provide materials handling & process solutions for your feed production facility, offering a full-service including design, manufacturing, and installation.
Whether you need a standard process equipment, a bespoke piece of machinery, the refurbishment of existing equipment or a turnkey project, we have the knowledge and expertise to design and deliver the solution.
As well as producing a standard range of products and bespoke equipment, we also provide tailor made machinery for the replacement of existing parts and equipment.
Hover over our component flowchart to see each product category in more detail
Standard Products We Offer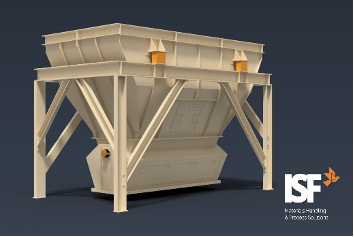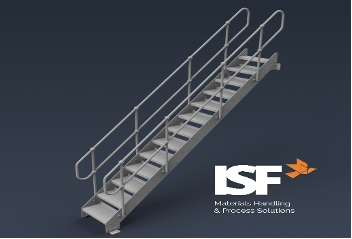 As well as producing a standard range of products, ISF can offer bespoke, tailor-made machinery to suit your needs. Contact us with your enquiry and we can find a solution.
"Superb installation of the new bin bottom. Myself and the company were very impressed with the quality and level of workmanship."
Ian Hollywood, Project Engineer, Thompsons of York
"Great job on the intake stairs. The lads were a credit to the company."
Animal Feed company, Newcastle Under Lyme
"A big thanks to all of your engineers for their big effort in difficult circumstances. I think to get it all going on day three was an excellent result and just what was promised."
Stewart Brown, Chief Engineer, Noble Foods
"The Judges were incredibly impressed with ISF's passion, dedication and innovative approach to growing and developing their employees. Their application flew through and we were delighted to award the Innovation in Training and Development Award to such a well-deserved company – a true merit to the industry."
Ian Birkinshaw, General Secretary at SHAPA
Enquire Now
Use this form or call us on
01904 430005 to get in touch.